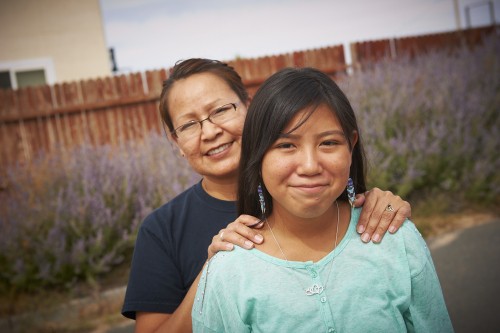 We are working with long-time tribal partners, the Navajo Nation and the White Mountain Apache tribe to develop, pilot and evaluate a program to promote girls' empowerment, health and intergenerational well-being for Indigenous peoples.
Engaging Navajo and Apache girls and their mothers or primary female caregivers, the Mother Daughter program will harness matrilineal cultural assets and positive mother-daughter/female caregiver relationships to prevent young girls' substance use and risky sexual behaviors, while promoting positive relationships, cultural identity and educational aspirations.
The program will be developed through extensive formative work including focus groups and interviews with community members and guided by Community Advisory Boards in each of the three program communities: Tuba City, AZ (Navajo), Chinle, AZ (Navajo) and Whiteriver, AZ (Apache). After the program is developed, it will be evaluated through two separate studies that will build upon one another.
This work is funded by the RX foundation and the Native American Research Centers for Health (NARCH).